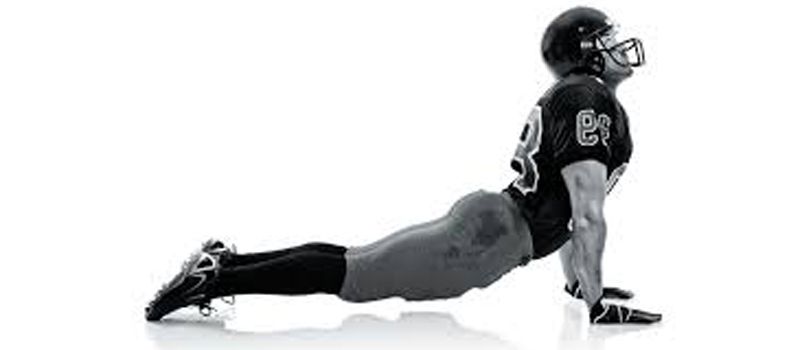 No pain no gain?? hmmmm….I found that statement to be true when I was younger. Pushing myself to my limits and spending hours in the gym to be the strongest me I could be. I grew up as a competitive gymnast and loved every minute of it! But those words, NO PAIN NO GAIN, were said to me almost every time I was in practice. I pushed through the pain and also masked it with ibuprofen that sat in the gym for us to take during practice.
Fast forward 7 years after I was done training is when I found yoga. I fell in love instantly because the movements felt so fluid to me like I had done them before. It made me think of certain aspects of gymnastics, with every detail to play with to make sure my lines were perfect. (side note...your lines don't have to be perfect! LOL) As I continued to practice, I realized that I was feeling stronger and had more stamina than I ever felt in my body. It was different. It was empowering.
Now being a mom of boys that are athletes I am motivated to get them to feel that same power and focus a practice can bring into their life and into their sport. Why might you ask? Yoga works on strength, flexibility, balance, agility, endurance, core, and overall strength, among other things. Flexibility in general also helps to prevent injury. Balancing poses in yoga improve overall balance in everything you do, preventing falls and injury.
There are plenty of professional athletes that have taken up the practice of yoga to enhance themselves and their performance. For instance, New York Giants Chad Wheeler, LA Lakers Shaquille O'Neal, LA Lakers Lebron James, Cleveland Cavaliers Kevin Love, Tampa Buccaneers Tom Brady and after offering yoga as an optional workout for the Seattle Seahawks football team the coaches made it a mandatory workout in 2013. Of course I can't leave out some of the super star ladies that practice yoga to amp up their performance like Evelyn Stevens the fastest woman cyclist in the world, USA National Soccer player Alex Morgan and Multiple LPGA Champ Natalie Gulbis. When I was researching the top athletes and what they had to say about yoga it came down to the same feeling from each of them. They felt yoga helped with focus, stamina and strength within their sports. Yoga is all about connecting within and listening.
Which leads me to my final thought. What if yoga was offered to young athletes? Would it empower them as it has the professional ones? My answer is YES! It would give them amazing body awareness and regulation of their breath, which would help with stamina and focus. So for all of the young athletes and coaches out there who might think yoga is just for girls or isn't something you or your team can benefit from, I want you to imagine an athlete mentioned above doing yoga and think about their performance. You have nothing to lose and everything to gain!